METREX Conference – Stuttgart
11-13 September 2019
Modern Infrastructures for Growing Metropolitan Regions
Hosted by Verband Region Stuttgart

In providing the necessary infrastructure for citizens, companies, universities and many other actors to thrive, metropolitan regions and areas can play a crucial role. Infrastructure nowadays does not only entail basic needs like a functioning system for transport, energy supply, and the conditions for proper education or housing. It also includes a well-developed digital infrastructure and the attractive development of green infrastructure to protect and upgrade the environmental landscape.
In recent years, Europe's metropolitan regions have experienced a huge influx of citizens. Already more than 70% of the EU population lives in urban areas and the number is rising. Due to this influx of new residents, European cities will not just grow vertically but in fact horizontally. Therefore, a well-functioning and well-planned rural-urban partnership is becoming even more important. To meet these growing demands, the metropolitan infrastructure needs to be constantly expanded. Such investments and improvements of the metropolitan infrastructure must be made during ongoing operations in densely populated areas. This is why, in order to stay competitive and sustainable in the future, metropolitan regions also have to promote and implement innovative technical solutions so that an overload of the infrastructure can be prevented.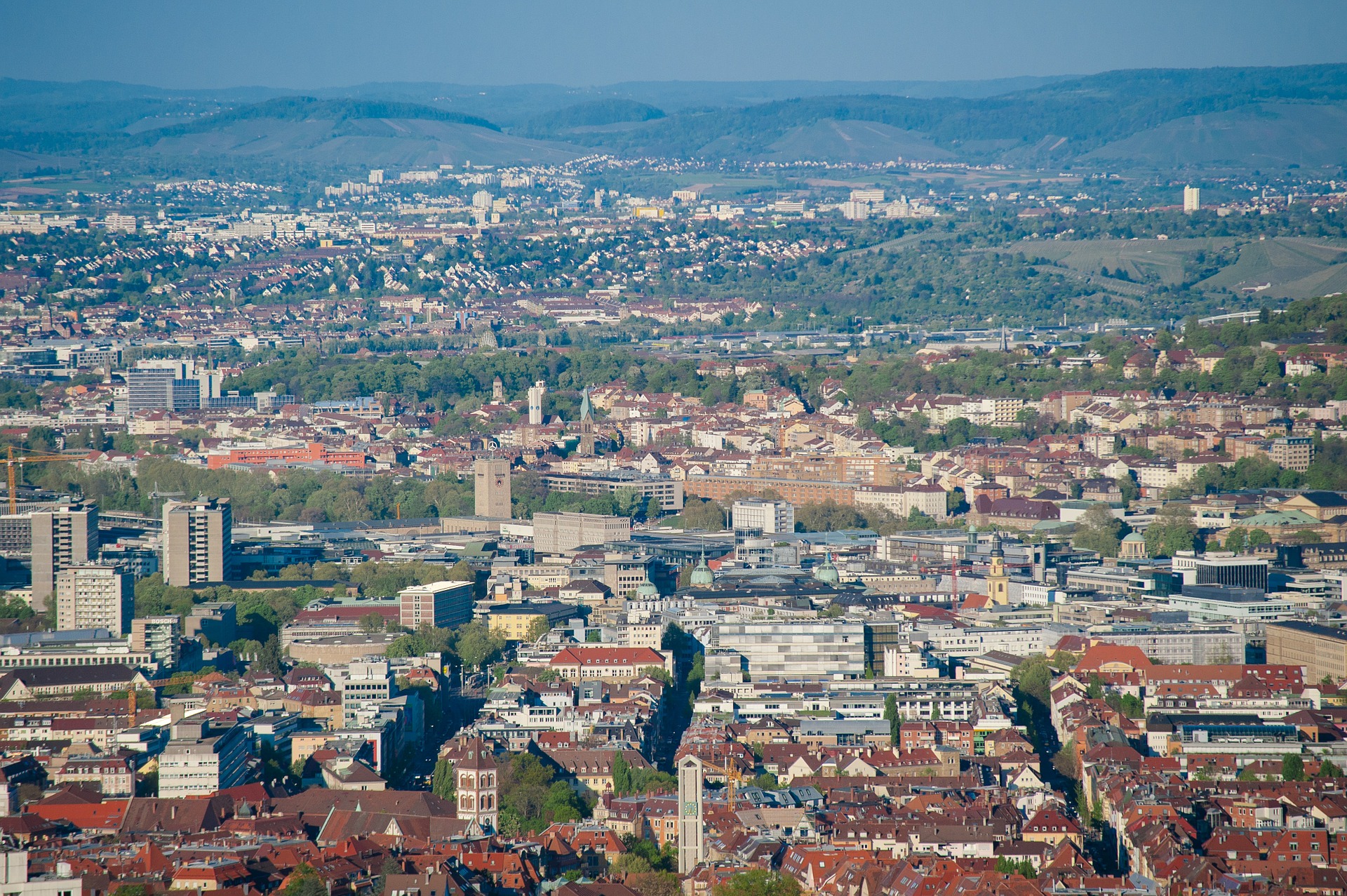 Over three days in Stuttgart, we will gain insights from our host, the Verband Region Stuttgart, METREX members and other actors including Arlington Economic Development in the US – who have secured the new Amazon HQ and its 25,000 jobs – on how they provide modern infrastructure for growing metropolitan regions and how this can create the conditions for positive 'social infrastructure'.
The conference will feature a series of plenary sessions covering green, digital and transport infrastructure, as well as study tours to two key projects from within the region – the Stuttgart 21 transport project and the Remstal Garden Show.
Promoting the metropolitan dimension on EU level is a central task of METREX. Therefore, the second day of the conference will focus on European instruments regarding the development of the metropolitan dimension. As engines of Europe's competitiveness and innovation capability, functional urban areas are enormously important for the future of Europe. The EU has realised this crucial role of metropolitan regions and recently launched the Urban Agenda of the EU. The conference will thus examine the status quo of the Urban Agenda whereby METREX members will also give an overview of their involvements in the different partnerships of the Urban Agenda. The key question will be, whether the dimension of metropolitan regions could be included within the respective partnership.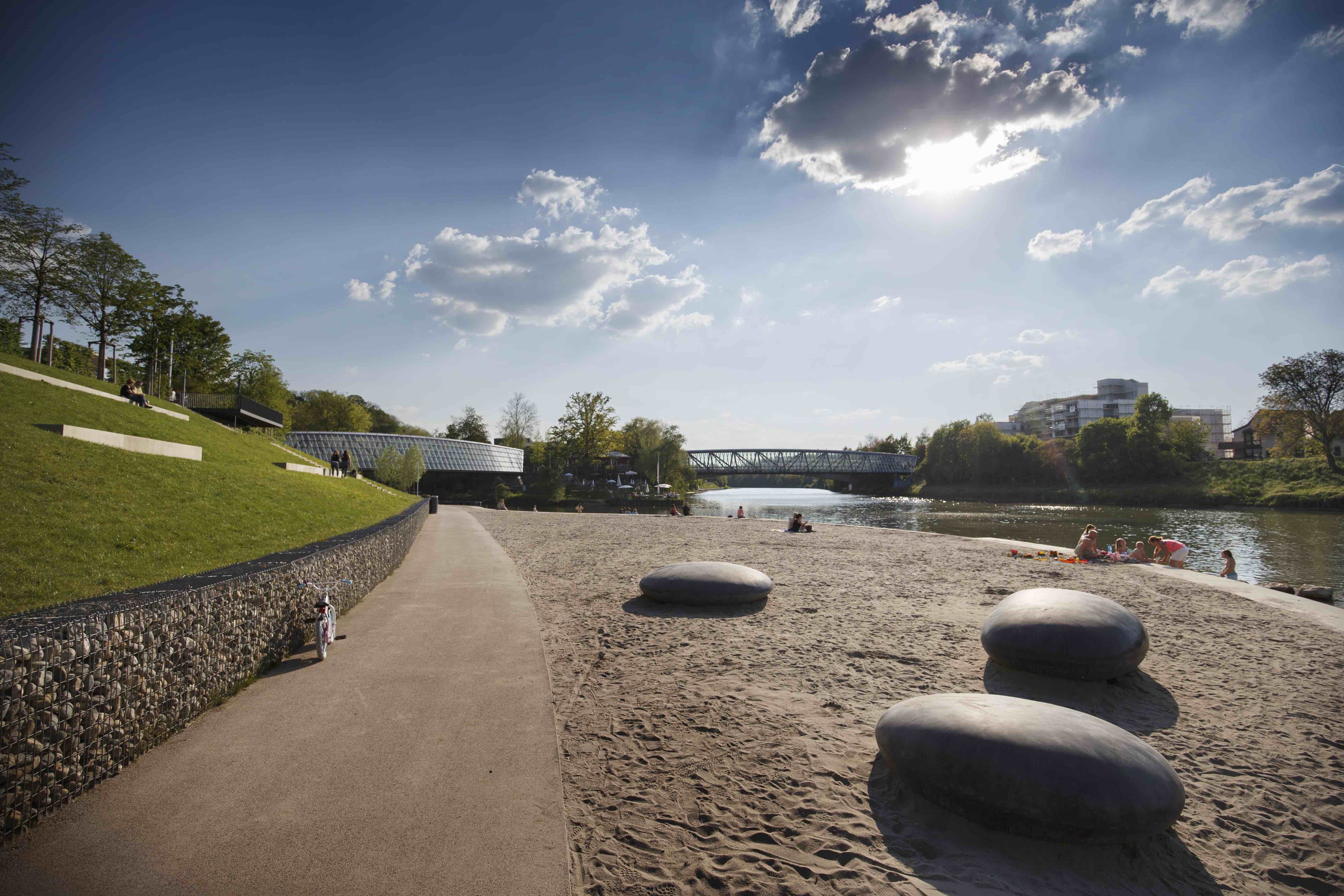 © Verband Region Stuttgart/G. Stoppel
Besides, the German government announced to amend the Leipzig Charta on Sustainable European Cities during the German EU Council Presidency in the second half of 2020. During the conference, key actors responsible for the revision of the Leipzig Charta will present first ideas for its renewal. This gives METREX the chance to get involved in the formulation of a New Leipzig Charta to ensure that the cooperation between a city and its surrounding area is explicitly addressed in it. Finally, the revision of the Territorial Agenda of the EU will also be a key topic of the conference. All in all, the conference will deal with important metropolitan issues on EU level and constantly raise awareness for a metropolitan dimension in Europe.
METREX and Verband Region Stuttgart look forward to seeing you in September!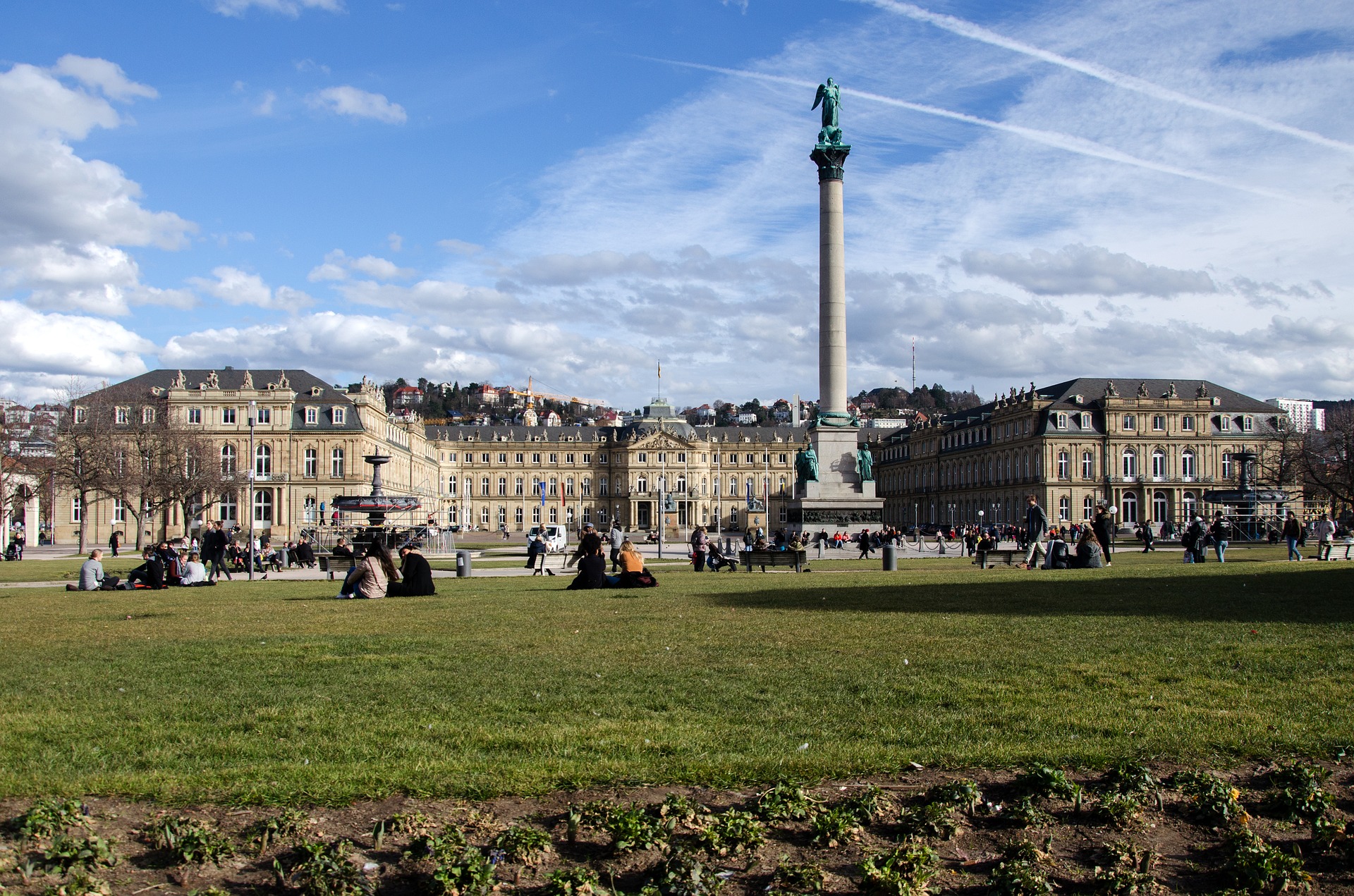 Image by cubicroot from Pixabay
Verband Region Stuttgart
Verband Region Stuttgart is the political entity for the Stuttgart Region. The Stuttgart Region comprises the city of Stuttgart and its five surrounding districts. It has a population of 2.8 million and consists of 179 municipalities. Verband Region Stuttgart came into being in 1994 following legislation adopted by the federal state of Baden-Württemberg. The region is the first in Germany to have its own directly elected parliamentary assembly, making for fast, effective decision-making on regional issues.
The mandatory tasks given to the Verband Region Stuttgart by law include key issues such as regional planning, regional public transport, regional transport planning, landscape planning, business and tourism development. In terms of voluntary activities, the Region can get involved in sports and culture, among others. Verband Region Stuttgart plays an active role in German and European networks, in competitions and projects.
Main feature image: © Verband Region Stuttgart/G. Stoppel
Day 1 – Wednesday 11 September 2019
METREX Expert Group Meetings (open to Members only)
Venue: Verband Region Stuttgart, Kronenstraße 25, 70174 Stuttgart

Parallel Expert Groups + Managing Committee
Visit to Television Tower Stuttgart
The world's very first television tower

Group departs from Verband Region Stuttgart (entrance) for Television Tower Stuttgart, travelling by public transport.
Group departs Television Tower Stuttgart for Evening Reception
Reception hosted by Verband Region Stuttgart
Venue: Gutbrod, Friedrichstraße 10, 70174 Stuttgart

Welcome to Stuttgart Region
Dr. Nicola Schelling, Regional Director, Verband Region Stuttgart and President of METREX
Day 2 – Thursday 12 September 2019
Venue
Sparkassenakademie Stuttgart, Pariser Platz 3 A, 70173 Stuttgart (room 4)
Moderator
Henk Bouwman, Secretary General, METREX
Registration
Please ensure a prompt arrival so that we can begin at 09:00
Opening of the Conference
Dr. Nicola Schelling
, Regional Director, Verband Region Stuttgart and President of METREX
Green infrastructure: Remstal Garden Show
Thorsten Englert
, Director, Remstal Garden Show 2019 GmbH
Peer review: City of Amsterdam
Garden shows in the AMA: creating permanent green structures
Marja van Nieuwkoop, Senior Policy Advisor,
Municipality of Amsterdam/Amsterdam Metropolitan Area
Digital infrastructure: Gigabit-Region Stuttgart
Hans-Jürgen Bahde
, Director, Gigabit Region Stuttgart GmbH
Peer review: Broadband project in Ile-de-France
Thierry Petit, Economist, Île-de-France
Digital infrastructure: Smart Cities: Living Lab Ludwigsburg
Dr. Andrea Bräuning
, Director Smart Cities, Robert Bosch GmbH
Deutsche Bahn railway project: Stuttgart 21 and Stuttgart–Ulm high-speed line
Manfred Leger
, Chairman of the Management Board, DB Projekt Stuttgart–Ulm GmbH
Peer review: Metropolitan Region Rheinland: Railway Node Cologne
Dr. Cecilia Braun, Project Manager Infrastructure and Mobility, Metropolregion Rheinland e.V.
Infrastructure for new Amazon Headquarter in Arlington, Northern Virginia
Marian Marquez
, Acting Director, Business Investment Group, Arlington Economic Development
Summary: Infrastructure Financing and Governance
Thomas Kiwitt
, Planning Director, Verband Region Stuttgart
Study Tours
Tour 1:
Stuttgart 21, construction site railway station
Tour 2:
Remstal Garden Show in Schorndorf
Delegates have the option to choose one of the two tours. Please note: the busses used for the Study Tours will drive delegates directly to the Conference Dinner. If you are not attending the Conference Dinner, please let us know in advance as soon as possible.

Conference Dinner
Venue: Restaurant Pilum, Naststraße 5, 70376 Stuttgart
Housing infrastructure: International Building Exhibition (IBA) CityRegion Stuttgart 2027
Andreas Hofer
, Director, IBA CityRegion Stuttgart 2027 – Designing Urban Transformation
Day 3 – Friday 13 September 2019
METREX Day
Venue
Sparkassenakademie Stuttgart, Pariser Platz 3 A, 70173 Stuttgart (room 4)
Theme
European instruments regarding the development of the metropolitan dimension
Moderator
Henk Bouwman, Secretary General, METREX
Welcome to the conference
Dr. Nicola Schelling
, Regional Director Verband Region Stuttgart and President of METREX
Status Quo of the Urban Agenda and its Partnerships
Jan Olbrycht
, Member of the European Parliament
Reports from the Urban Agenda Partnerships:
Key question: Are we, as involved METREX members, able to include the dimension of metropolitan regions within the respective partnership? Why is this dimension important in each partnership?
City of Helsinki/Helsinki Region Environmental Services Authority HSY: Air Quality (to be confirmed)
Ile-de-France: Urban Poverty (to be confirmed)
Stuttgart Region: Land Use (to be confirmed)
City of Vienna: Housing (to be confirmed)
City of Amsterdam: Inclusion of Migrants and Refugees (to be confirmed)
City of Oslo: Circular Economy (to be confirmed)
Revision of the EU Territorial Agenda
Dr. Rupert Kawka
, Scientific project manager, Federal Institute for Research on Building, Urban Affairs and Spatial Development
New Leipzig Charta and connection to urban development processes and policies at EU level
Christian Huttenloher
, General Secretary, Deutscher Verband für Wohnungswesen, Städtebau und Raumordnung e.V.
New Leipzig Charta
Prof. Dr.-Ing. Silke Weidner
, Brandenburg University of Technology Cottbus-Senftenberg, Head of City Management
Feedback from METREX concerning the New Leipzig Charta and Territorial Agenda and discussion about its content with the persons responsible for its formulation
METREX internal members session – to be confirmed
Thursday 12 September 2019, 14:00-18:00
Delegates will have the option to attend one of two study visits to key projects in the Stuttgart Region.
Tour 1: Stuttgart 21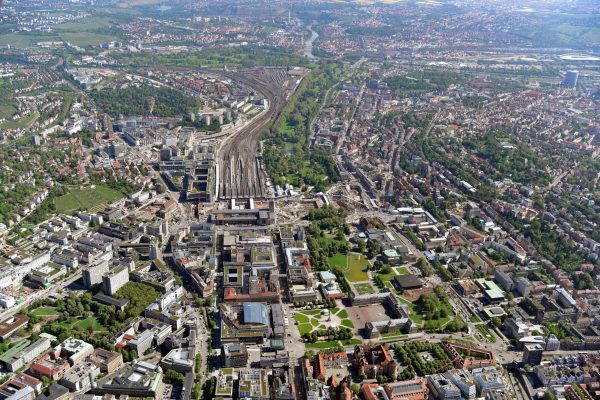 The Stuttgart–Ulm rail project is the complete restructuring of the Stuttgart rail node plus the construction of a new line between Wendlingen and Ulm. It will provide Baden-Württemberg with a permanent link to Europe's high-speed rail network and is the largest upgrading concept for public rail transport in Baden-Württemberg since the 19th century.
A total of 60 km of new railway line and three new stations – Stuttgart Main Station, Flughafen/Messe for the airport and trade fair grounds, and Mittnachtstraße rapid transit station in the new Rosenstein district – will increase the capacity of the Stuttgart rail node.
The city's main station will be converted from a terminus where trains end into a through station, but the historic station, with its striking passenger building, tower and colonnades will be integrated with the new structure. The new Flughafen/Messe station will link the region to the south of the city to long-distance and regional transport routes.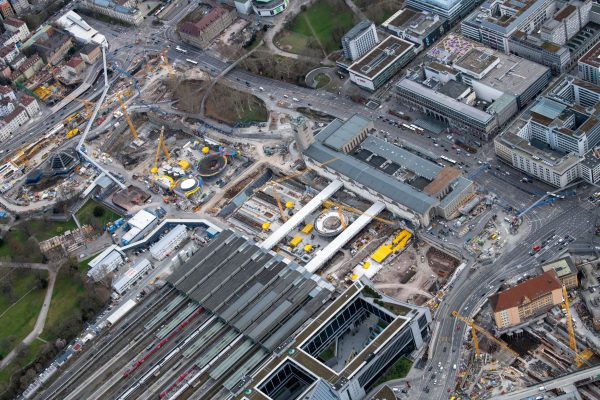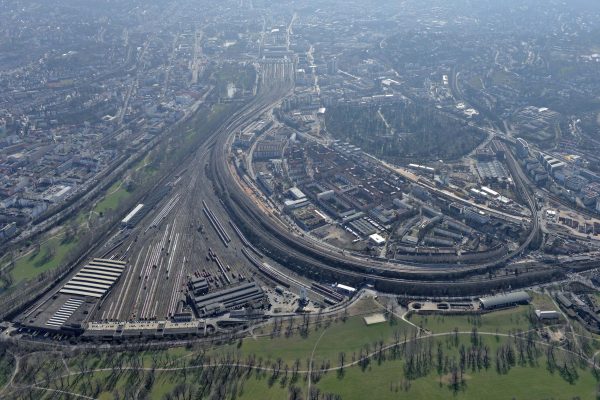 The project will open up unique urban development opportunities in Stuttgart: tracks that now slice the urban fabric in two will give way to a new neighbourhood right in the centre of Stuttgart. This will create more green space, new housing and jobs.
The federal government in Berlin, the European Union, the state of Baden-Württemberg, Deutsche Bahn AG, the city of Stuttgart and the Verband Region Stuttgart have therefore joined forces to tackle this immense rail infrastructure project.
This tour will offer the chance to see understand how one of Europe's major infrastructure projects will enhance life for the people who live and work in Stuttgart and Stuttgart Region.
---
Tour 2: The Remstal Gartenschau in Schorndorf – the Infinite Garden

The Remstal Gartenschau 2019 is the first horticultural show in Germany to be jointly organised by as many as 16 towns and municipalities. It is a truly regional project that has been greatly supported by Verband Region Stuttgart from its beginning.
From 10 May to 20 October 2019, the whole Remstal area is transformed into an infinite garden. Landscape parks, gardens and environmental projects will present the Remstal area and its various communities in a new setting for visitors to feel, experience and connect with nature.
With the Remstal Gartenschau 2019, a range of new parks, gardens and playgrounds are created, wonderful places along the river Rems, fantastic views of vineyards and hundreds of blooming
areas which form important habitats for bees and other insects.
The hiking possibilities have been upgraded, for example with the new regional RemstalWeg at a length of 215 kms. For leisure cyclists and families with children, but also for more ambitious cyclists, the continuous Cycle Path through the Remstal offers great experiences. Furthermore, the last gaps in the canoeing route on the river Rems have been closed thanks to the horticultural show.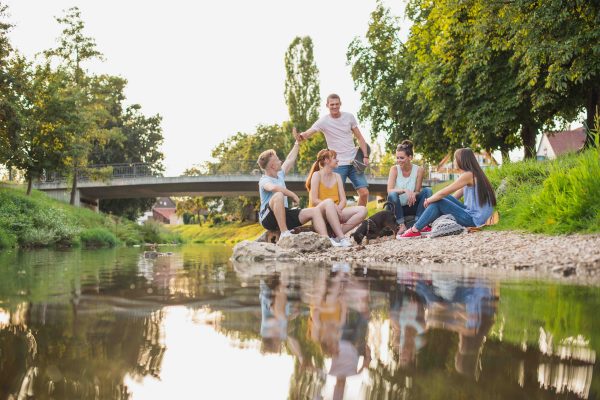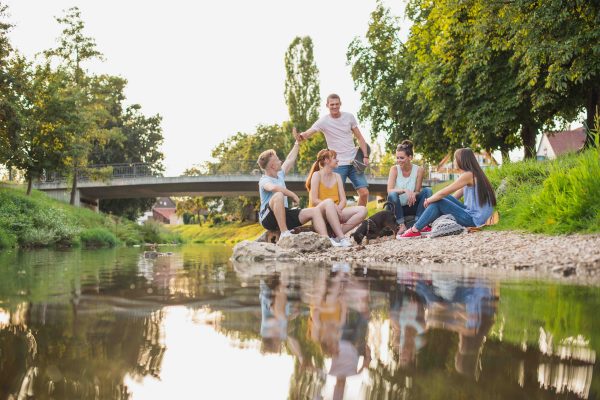 We will visit the city of Schorndorf, which can be considered as the centre of the Remstal Gartenschau. It is also the birthplace of Gottlieb Daimler, the Swabian inventor of the automobile. In
this sculptural town, history and modernity are closely entwined. Typical features of Schorndorf are the wide market square with its historic studwork ensemble and views of the vineyard, the green oases at the centre, lively street cafés, the formidable fortified chateau in the old town and a colourful cultural crowd.
This tour will offer an opportunity to see the current biggest green infrastructure project of the Stuttgart Region that unites 16 towns and municipalities.
For all hotels, when booking please use the code: "METREX 2019"
---
---
---
---