What have we learnt during the first five months of the Metropolitan Climate Challenge Expert Group?
Read an update from the Metropolitan Climate Challenge Expert Group
Read the press release about this new Expert Group (link to Helsinki-Uusimaa Region website)
Metropolitan Climate Challenge Expert Group aims to strengthen metropolitan and regional cooperation on climate change mitigation and adaptation.
The group's activities will strengthen metropolitan regions and cities' ability to reduce their emissions and improve their resilience. The group will focus on measures that will most rapidly and efficiently help us reduce emissions.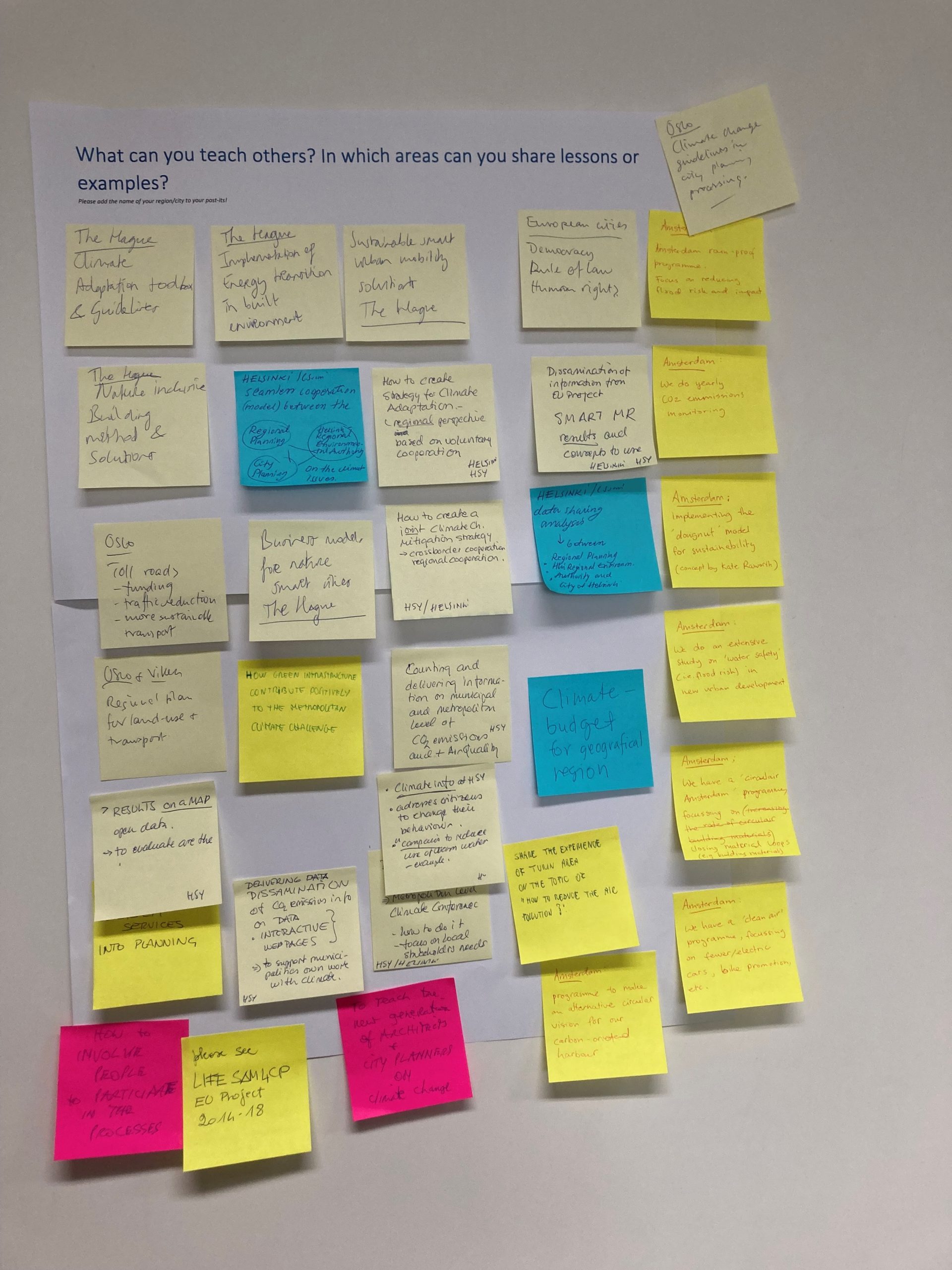 The Expert Group is an initiative from Region Stockholm, HelsinkiUusimaa Regional Council, Helsinki Region Environmental Services HSY, City of Helsinki and the Gothenburg Region. It is currently coordinated by Helsinki-Uusimaa Regional Council. The Expert Group is now open and targeted widely to the practitioners, planners and land use officers in metropoles and city regions in METREX.
We suggest following strategic areas for the group's work:
Benchmarking and exchange of experiences of climate responsive planning (tools, methods, cases etc.) and governance, goals and actions. A forum to share lessons learned and success stories in an open and confidential atmosphere!
Identifying, learning about, and further developing new ideas and solutions on how to work with climate mitigation and adaption and Sustainable Development Goals
Identifying areas and ideas for in-depth cooperation and developing EU funding proposals together
Utilising lessons from research on climate and city-regional planning, for instance by inviting researchers
Developing policy messages to regional level and to EU level, and developing resolutions
Communicating policy messages, examples of group members' good practices, resolutions and other outcomes
Upcoming Meetings
This Expert Group will meet online and in person over the coming years. Please see this list for the next planned meetings.
Past meetings
Click on the links for more information, agendas and presentations
---
Key contact
Group Chair
Christina Suomi, City of Helsinki
Members are invited to participate! Please contact Liisa Perjo at Helsinki-Uusimaa Regional Council liisa.perjo@uudenmaanliitto.fi
---