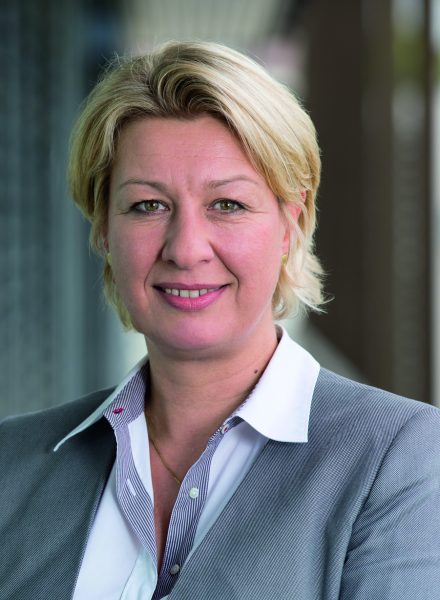 Europe-wide cooperation is part of the Stuttgart Region's DNA. With her considerable European experience, in 2014 Dr. Nicola Schelling was elected Director of the Verband Region Stuttgart as well as President of METREX. In this interview, Dr. Schelling talks about batons, think tanks, showcases and new forms of cooperation between metropolitan areas.
In 2016 and 2018 you were re-elected as President of METREX. How do you look back at the past five years?
Dr. Schelling: During this time, Europe's metropolitan regions have experienced enormous empowerment. In 2015, the "Città Metropolitana" in Italy and the "Métropoles" in France were established by law as new spatial categories, equipped with their own competences. In addition, in 2017 six metropolitan areas in the United Kingdom elected "metro mayors" that are responsible for the strategic development of a region.
How is this development reflected at the European level?
Dr. Schelling: As a network, METREX consistently works towards the acknowledgment of metropolitan regions at European level. A success of this engagement is the inclusion of urban areas and not just cities in the Urban Agenda of the EU. The next goal is the explicit recognition in the new Leipzig Charter which formulates the idea of the "European City".
What were the focal points of the internal work of METREX during your Presidency?
Dr. Schelling: I have always advocated creating the best possible conditions for our members to enhance mutual learning. Besides the two conferences a year, METREX members can exchange in subject-specific expert groups as well as in projects. As a result, during this time working groups regarding retail, industry and governance have been established. A special highlight of the past few years was the 20th anniversary conference of METREX, which took place in 2016. In this year, the founding Secretary General Roger Read also passed the baton on to our new Secretary General, Henk Bouwman.
What are your goals for the Presidency of METREX?
Dr. Schelling: Currently, in particular in Germany, discussions are evolving on how to strengthen rural areas – which is not least caused by the installation of the commission on equal living conditions. METREX can help us to put greater emphasis on those spatial categories where 70 percent of the EU citizens live, and 85 percent of the EU GDP is generated. METREX pools knowledge regarding all metropolitan issues – for example concerning regional planning, urban-rural relations, sustainable mobility, digitalization or green infrastructure. Therefore, we want to be the first point of contact for these practical questions. To achieve that, we have to intensify our representation of interests, also at European level. Specifically concerning the Leipzig Charter, which will be revised for the German EU Council Presidency 2020, we have to ensure that the cooperation between a city and its surrounding area is explicitly addressed in it.
How significant is the networking of metropolitan areas in Europe?
Dr. Schelling: Metropolitan regions, as different as they may be in detail, are the engines of growth, think tanks and centres of innovation in their respective nation states and in Europe. On a global scale, Europe's agglomerations are comparatively small. It is all the more important that we network. Since the pooling of knowledge and creative power results in innovation.
What are the key challenges of metropolitan regions and what does that entail for the Stuttgart Region?
Dr. Schelling: In order to stay competitive and sustainable in the future, one has to promote and implement innovations so that we do not overload our infrastructure. This is particularly difficult in the existing context and in the density of a growing agglomeration. As for Stuttgart Region, it must be natural for us, to constantly refine ourselves to continue being a front runner. Impulses and ideas from other metropolitan regions are very valuable in this process. Our conference in Stuttgart in September provides a very good opportunity for that. At the same time, it also serves as a showcase for our location and our regional governance, which consistently serves others as a role model.