Katowice (Poland) this week played host to the eleventh edition of the World Urban Forum, a major annual gathering of over 20.000 people online and in person. METREX President, Jakub Mazur, Managing Committee Members Ignacio de la Puerta and Łukasz Medeksza, Secretary General Henk Bouwman and Head of Secretariat Stephen Gallagher joined the action.
The theme of WUF11 was Transforming our Cities for a Better Urban Future. In their own words, the "transformation of urban futures is at the heart of sustainable development for this and future generations. Young people represent the largest proportion of the world's population currently residing in cities and urban human settlements; without looking toward the future and ways to make cities more liveable, more accessible and more equitable we cannot make the right progress towards achieving the Sustainable Development Goals."
METREX-hosted event: Accelerating on Greening the Metropolitan City
Under the "Greening the City" sub-theme, METREX delivered a session that looked at Accelerating on Greening the Metropolitan City. For this, we brought together three of our Members working on projects that are greening in the widest sense of the word.
Dagmar Keim from the City of Amsterdam shared their approach to 'rigorously greening the city', in which they look at all development and management aspects through a green prism. This integrated approach is tackling issues caused by the city's need to densify while at the same time co-opting the support and energy of citizens, which the city recognises as being vital to achieving their ambitious plans.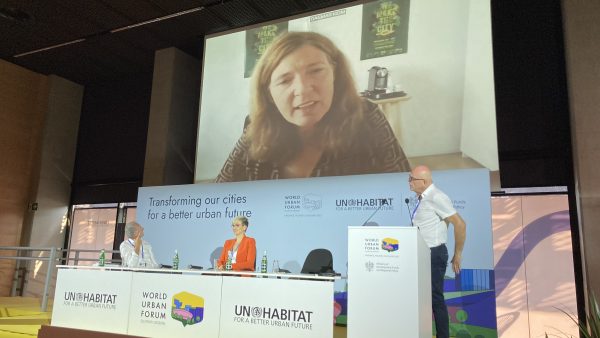 Paul Lecroart reported on research from L'Institut Paris Region on long-term projects from across the globe that are transforming highways into greener, healthier and more people-friendly places. Time and again the results address many #SGDs. However, the complexity and sensitivity of these projects can cause not insignificant political and institutional boundaries to overcome.
Katarzyna Szymczak-Pomianowska from Municipality of Wrocław shared the tactical and strategic #green interventions taking place in Wrocław, with a policy of greening "without boundaries". They are making smart use of their green aims by involving and educating citizens, with over 45.000 students participating so far in projects.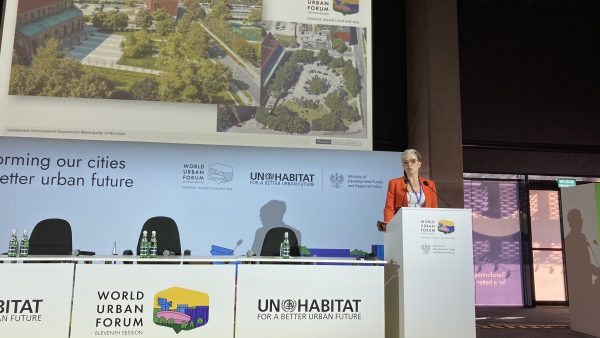 Each of these places demonstrated that greening the metropolitan city is possible. However, they highlighted that in order to accelerate this in all places, greater focus and funding is needed to instigate more and greater 'integrative thinking' in authorities and civil society – those who will solve the problems and deliver the results.
Elsewhere at WUF11
The role of metropolitan regions and areas was in discussion in many of the hundreds of events taking place at WUF11. METREX was pleased to play its part in these discussions, both as an organisation and through the promotion of the vital work done by our Members.
Here is a taste of our other activities during WUF11